In Memoriam – Maija Kairamo, 1935-2023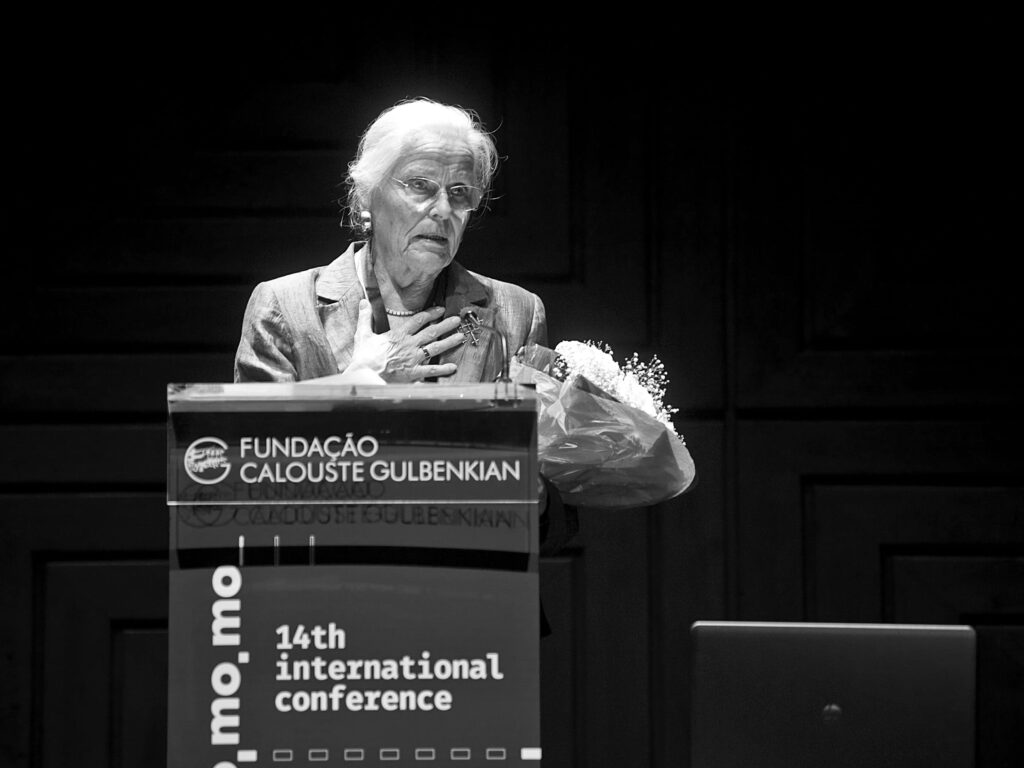 Docomomo International is deeply saddened to hear of the passing of Maija Kairamo, Finnish architect and longtime collaborator of Docomomo. Please read the obituary by the Honorary President of Docomomo, Hubert-Jan Henket below:
"On a summer day in June, our dear Docomomo friend, the elegant architect Maija Kairamo (born Santaholma) passed away. She was born a natural Nordic beauty in the Osterbotinan harbor city of Oulu Finland in 1935.
Together with her first husband, the architect Erkki Kairamo, she ran a practice until 1968. From 1963 to 1998 she worked for the Museumbureau of the Finnish state. In that capacity and also after her retirement until 2015- as volunteer for the Alvar Aalto foundation- Maija contributed tremendously to the protection and restoration of key Finnish icons of Modernity. Without doubt her most important contribution was as secretary general of the highly complicated project of the restoration of the Alvar Aalto library in Vyborg, until 1945 Viipuri was located in south-east Finland, since then it belongs to Russia. For this organizational, financial and technical miracle the project was awarded the Europa-nostra prize and the Knoll Modernism Award of the World Monument Fund. Maija was also awarded the Order of the Finnish Lion, 1st class.
Maija's presence in Docomomo started right on the first day of our founding conference in Eindhoven, the Netherlands in 1990. Since then, we enjoyed her ever-present smile and optimism, as well as her energy and participation in our endeavors.
Together with her occasional Argentinian tango partner Jorge Gazaneo, they formed the stars of the tango competition in Sliac, Slovakia at the 4th international Docomomo Conference. Maija was one of the organizers of the 12th international Docomomo conference in Finland in 2012, contributed with several lectures and articles, participated in many round tables, and formed a vital liaison between Docomomo and ICOMOS. In 2016 in Lisbon, former Docomomo Chair Ana Tostões presented Maija with the Docomomo International Award for all her contributions and hard work in reaching our goals.
Dearest Maija, always wearing something Finnish blue, we will sincerely miss the everlasting joy and energy you brought to the Docomomo family. Thank you so much on behalf of all of us.
Hubert-Jan Henket
Honorary president of DOCOMOMO"