DOCOMOMO Journal moving to new platform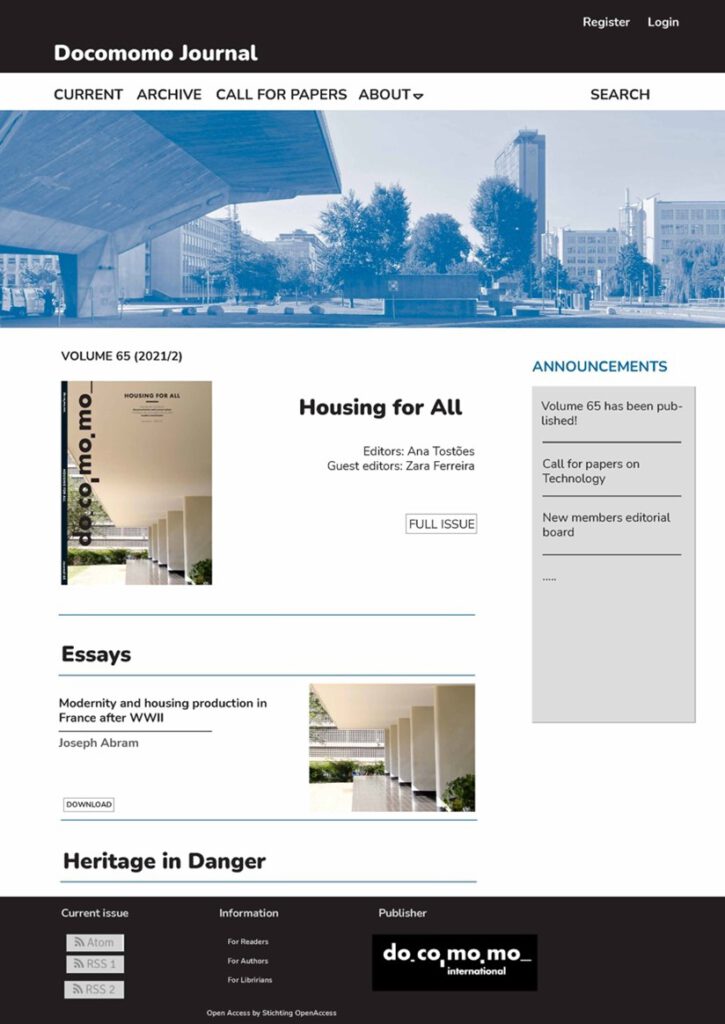 At the beginning of the Delft mandate, we have recognised the great value of the tremendous work done in Lisbon to bring the DOCOMOMO Journal available open access next to the printed versions. We are in the process of bringing this even a step further by implementing the Open Journal System both for sharing the journals issued and for collecting submissions to be reviewed and published in a double-blind peer review process. We will continue the work on SPECIAL issues and combine with OPEN issues.
Soon we expect to bring more news and officially launch a call for submissions of original research from scholars, practitioners, researchers, and students to be considered for the upcoming OPEN issue. From theoretical and empirical research to research methodologies, critical reviews, and case studies, this OPEN call welcomes all work that seeks to establish critical areas of research, development, and application in architectural design and technology.