In Memoriam – Architect B.V. Doshi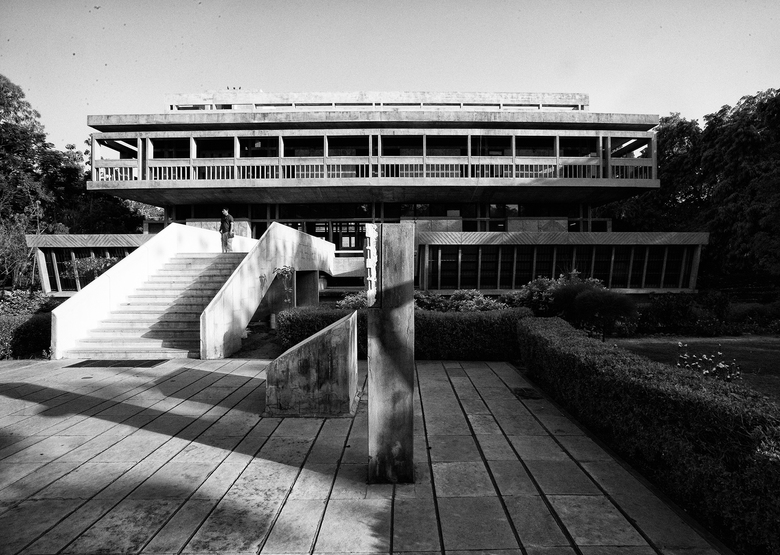 Docomomo International is saddened to hear of the passing of the Indian architect Balkrishna Vithaldas Doshi. Recipient of the Pritzker Prize, he was a prolific figure in modern Indian architecture, with a career that spanned over 70 years.
One of Doshi's many achievements was his work on the Indian Institute of Management Ahmedabad (IIMA) together with Louis Kahn and Anant Raje. The IIMA old campus is now under threat for irreparable changes. Docomomo International and ICOMOS have issued a joint statement regarding this heritage at risk, which is available here.
Photo from our MoMove archives: Institute of Indology, project team Vastushilpa Consultants, which was founded by Doshi in 1956. Photo submitted by Gaurav Sharma via Docomomo India.