DOCOMOMO Journals 66 and 67
DOCOMOMO International is pleased to present the DOCOMOMO Journal issues No. 66 and No. 67, digitally available online. Physical copies will soon be shipped to our Members worldwide.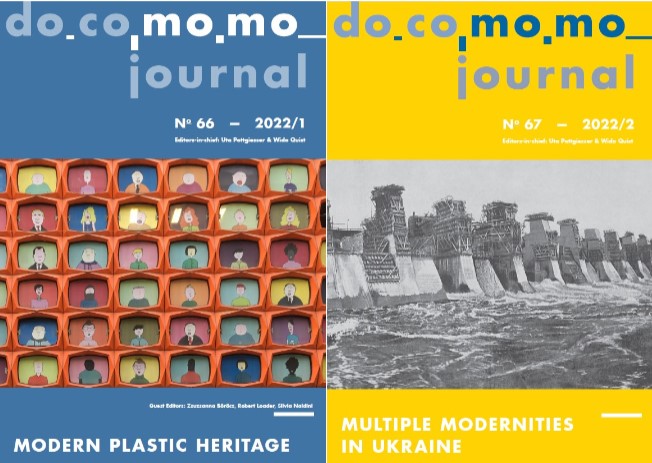 DOCOMOMO Journal 66 – Modern Plastic Heritage combines the spirit of the multi-facetted technology dossiers into a fully-fledged journal bridging documentation and conservation, with focus on plastic and synthetic materials in building and interior design contexts. The issue was guest edited by Zsuzsanna Böröcz, Robert Loader, and Silvia Naldini.

DOCOMOMO Journal 67 – Multiple Modernities in Ukraine reflects on the different influences and forms of Modern Movement in Ukraine during the 20th Century. This issue provides an overview of buildings and sites and the threat that this modern heritage encounters as it is not listed at a national or international level in times of the ongoing war. The presentation of DOCOMOMO Journal 67 will take place under the Triennale der Moderne on December 17, 15:30, together with the finissage of the exhibition series "Modernism in Ukraine."
DOCOMOMO Journals 66 and 67, as well as all previous issues, are open access and available to read in our archives.