16th International Docomomo Conference
Tokyo 2020
September 10 – September 14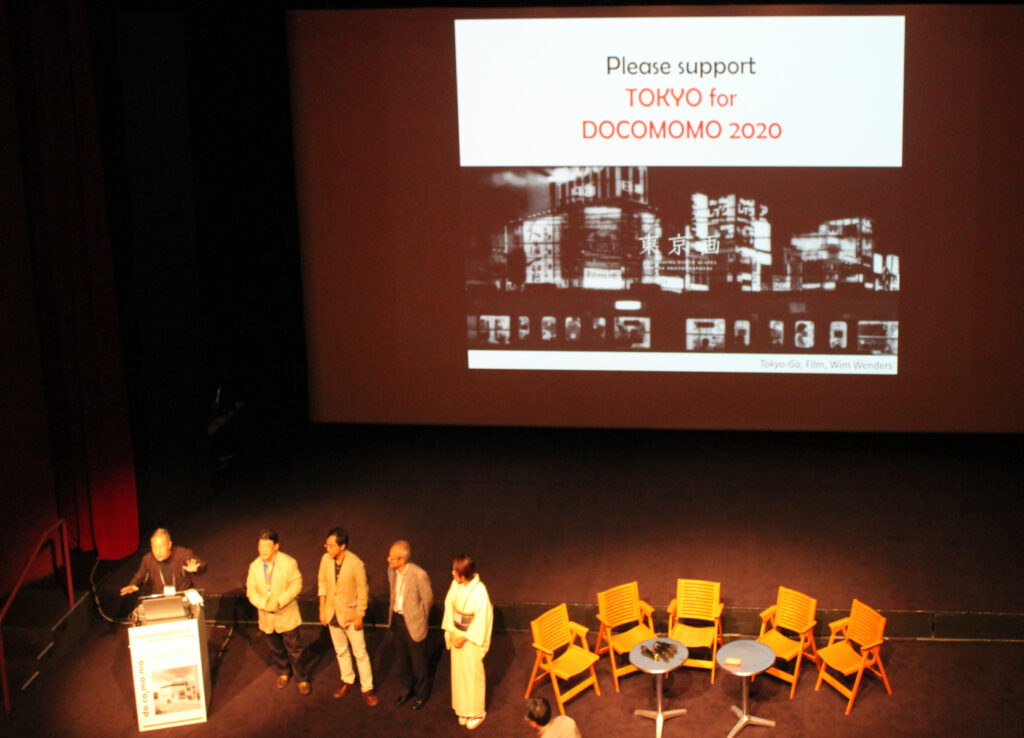 The 16th International Docomomo Conference took place in Tokyo and online between the 10th and the 14th of September 2021, under the theme "Inheritable Resilience: Sharing Values of Global Modernities". Due to the COVID pandemic the conference moved from 2020 to 2021.
The candidacy from Docomomo Japan to organize the 16th International Docomomo Conference, in Tokyo, was approved in the 15th Docomomo Council Meeting  in 2018, at Cankarjev Dom, Ljubljana
Inheritable Resilience: Sharing Values of Global Modernities
Today, not only in Europe, but in Japan, South America, Africa and throughout the world, the architectural cultural heritage that we call the "Modern Movement" (MoMo) has been exposed to the major force of conscious/unconscious destructions.
We can trace the causes to three reasons:
1.Popular Ignorance regarding the MoMo
2.Self-Vulnerability of MoMo
3.Skepticism towards MoMo ideology
Hence why, we are embarking on a mission to mitigate these three elements of threat which are endangering the MoMo. We are calling for, not only, those experts who are directly and indirectly connected to the movement, but all the people interested in the protection of the MoMo in a renewed future, to come together to offer knowledge and experience. There are also three types of knowledge that we must collect from the global community.
From the experts:
1. Knowledge of relativization and reinterpretation;
2. Technology, methodology and policy to revitalize the value and the vitality of the MoMo.
And from the adults gathered around the experts and the children who will carry our world towards the future:
3. Knowledge of education and enlightenment.
Subthemes:
1. Space of Sports
2. Urban Landscape
3. Modern Housing
4. Technological/Material Legacies
5. Regional Timber Structures
6. Pedagogies of Docomomo
7. Documentation and Dissemination
8. Global / Local Modernitites
9. Metabolism Reconsidered
10. Designing Daily Life
11. Le Corbusier and the Question of Cultural Heritage
12. Others