MoMo at Risk: Artisanal Modernist Portuguese Pavement in Horta, Azores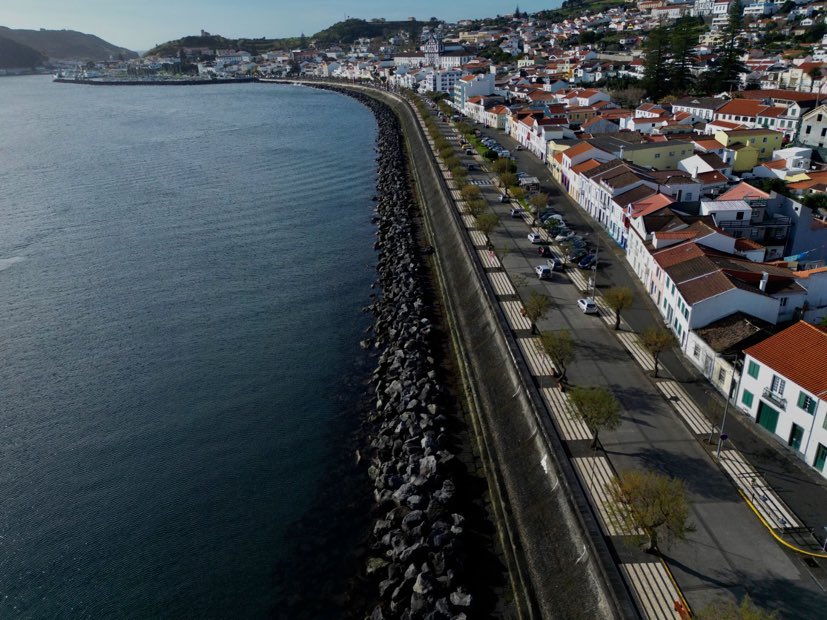 The modernist paved sidewalk along the bay of the City of Horta, Azores islands, Portugal, made with the unique artisanal Calçada Portuguesa method in the 1950's, is under threat of destruction due to the ongoing municipal rehabilitation works. This traditional artisanal pavement, which follows a kilometer-length promenade, has been classified in July 2021 as part of the inventory of national cultural heritage.
It has come to our attention that the seafront promenade in the city of Horta is being transformed under the municipal rehabilitation project. This rehabilitation includes the replacement of the traditional artisanal Portuguese pavement ("calçada portuguesa"), which has become a part of the local heritage and identity since its installment in the late 1950s.
Docomomo International believes that this artisanal pavement is a historical and cultural embellishment of the bay, which is part of the "Most Beautiful Bays in the World" association.
We therefore call upon all relevant authorities to revise the necessary rehabilitation project, and include the conservation and protection of the historical face of the promenade and its artisanal value in the plans. Likewise, we support the local petition to conserve the traditional pavement, which has numerous subscribers.
Docomomo International believes that the preservation of the traditional Portuguese pavement in Horta will not only conserve the historical beauty and architectural value of the bay, but maintain and augment the touristic interest for the city.
All photos (c) to their respective authors.