Former Kindergartens in Visaginas (Lithunia)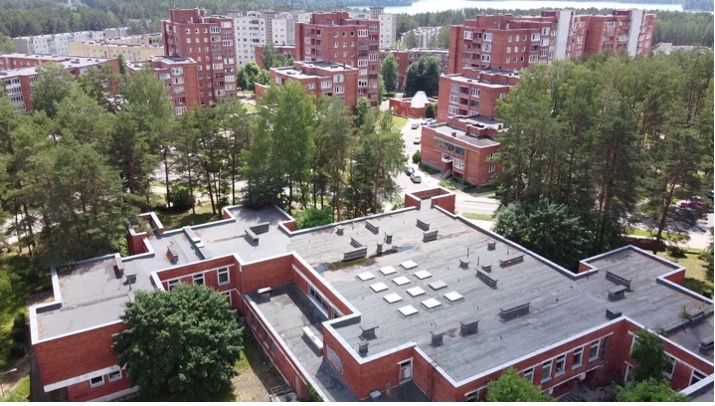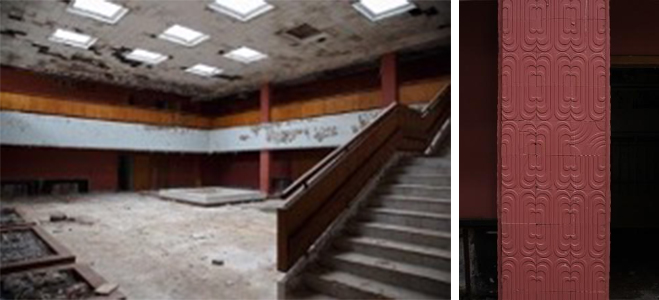 DOCOMOMO International supports the community of Visaginas to ensure the measures necessary to carry out a thorough study and analysis of the situation before the Evaluation Council makes a decision to include or not include the building ensemble to the Cultural Values Register and has brought the case to trial. They highlight that

– this ensemble is a unique authors' project with remarkable interior decoration,
– in the process of building this ensemble the natural environment was saved to the maximum,
– we have a conclusion by an arborist concerning the age of the trees on the territory of this ensemble.

Visaginas was built in 1975 as a new town for the workers of the Ignalina Nuclear Power Plant in the North-East of Lithuania, originally named Sniechkus. Part of this young city was an ensemble of two twin buildings in Vilties str. 3 (former kindergarten nr. 1, put into operation in 1978) and Vilties str. 1 (former kindergarten nr. 3, put into operation in 1982). This architectural ensemble was unique and was included in the catalogue "New Lithuania's architecture" published in 1982. The buildings were identical externally, but their decoration and functionality were different from the very beginning. The former first kindergarten at Vilties str. 3 has more valuable interior decoration: The walls of the building's hall are still decorated with an exclusive ceramic tiles collection of Dvarcioniu ceramics [Dvarčionių keramika], it has marble and parquet floors, it used to have a winter garden, an indoor marble fountain, indoor granite flowerbeds, etc. Due to the population decrease the Municipality of Visaginas has closed several schools and kindergartens after 2009 including the kindergarten at Vilties str. 3. It was left unsupervised and without heating for 10 years. However, the Municipality of Visaginas does not hold itself responsible for the building's current bad condition and wants to tear it down to create a park or to build a cheap building instead.