Demolition of Marcel Breuer-designed Geller House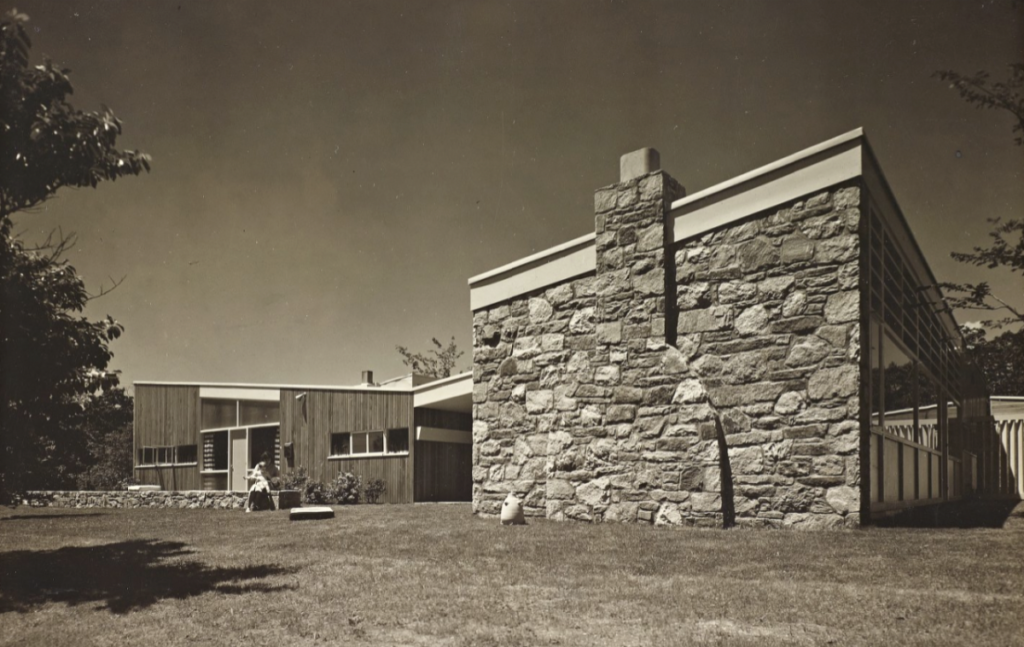 Marcel Breuer's first binuclear house, Geller I in Lawrence, New York has been demolished in the dead of night. Geller I is largely considered the project that propelled Breuer to private practice in New York and prompted the Museum of Modern Art to commission Breuer to design an exhibition house in the museum's courtyard entitled The House in the Museum Garden in 1949.
Geller I was considered eligible for listing in the National Register of Historic Places as a contributing site to the Rockaway Hunt Historic District, and was identified as a historic resource by the Society for the Preservation of Long Island Antiquities as far back as 1981.
On the morning of January 26th, Docomomo US received news from Hempstead officials conducting a site visit that the home had been demolished. In an article by Dezeen, Docomomo US Executive Director Liz Waytkus called it a "devastating loss" and "by far the most significant in recent memory."