Book Party by DOCOMOMO International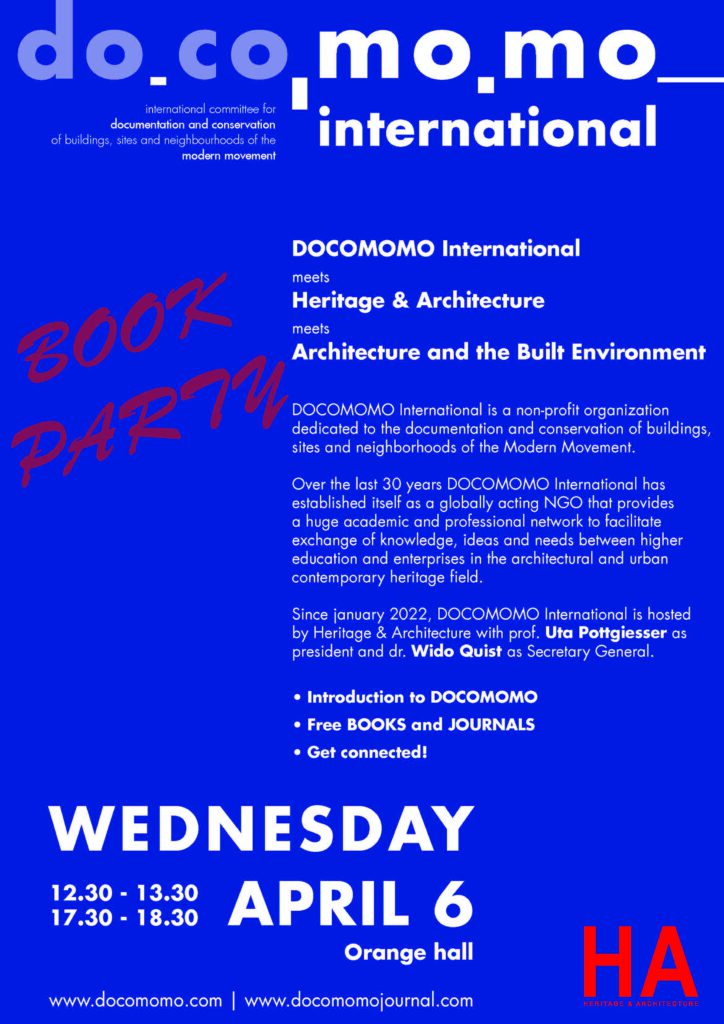 Since January 2022, DOCOMOMO International is hosted by Heritage & Architecture with prof. Uta Pottgiesser as president and dr. Wido Quist as Secretary General at TU Delft, The Netherlands.
DOCOMOMO invites students, staff and members to join the Book Party on Wednesday, 6th April 2022 from 12.30-13.30h and from 17.30-18.30h in the Orange Hall. DOCOMOMO proudly presents its publications: Dossiers, Books and Journals.
Introduction to DOCOMOMO
Free BOOKS and JOURNALS
Get connected!