11th International Docomomo Conference
Mexico City 2010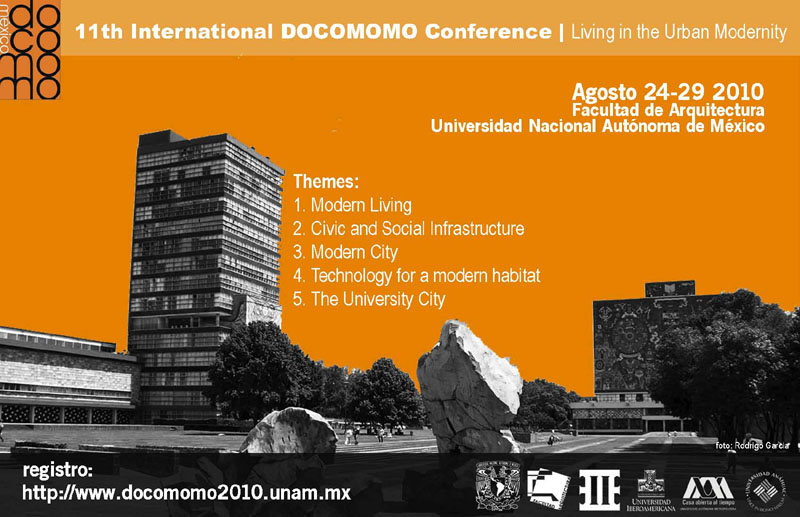 Living in the Urban Modernity
The rapid growth of urban areas from cities to metropolis in the twentieth century created a favorable environment for establishing a discourse on modern architecture. The advancement of technology and the introduction of new materials, which brought about new forms of expression, were not the only triggers for transformation. Concerns for wellbeing, such as hygiene, education, health, leisure and the right to work were also fundamental in shaping buildings and cities, leading to innovative architectural proposals within the framework of a diverse urban structure.
The Proceedings of the 11th International docomomo Conference (Mexico, 2010) are indexed by Scopus/Compendex.